YOUR DESIRED AUDIENCE IS HERE
More than 30,000 Chinese property owners, buyers, investors and industry professionals in New Zealand rely on YIJU to stay informed on the latest market trend and to discover brands and products.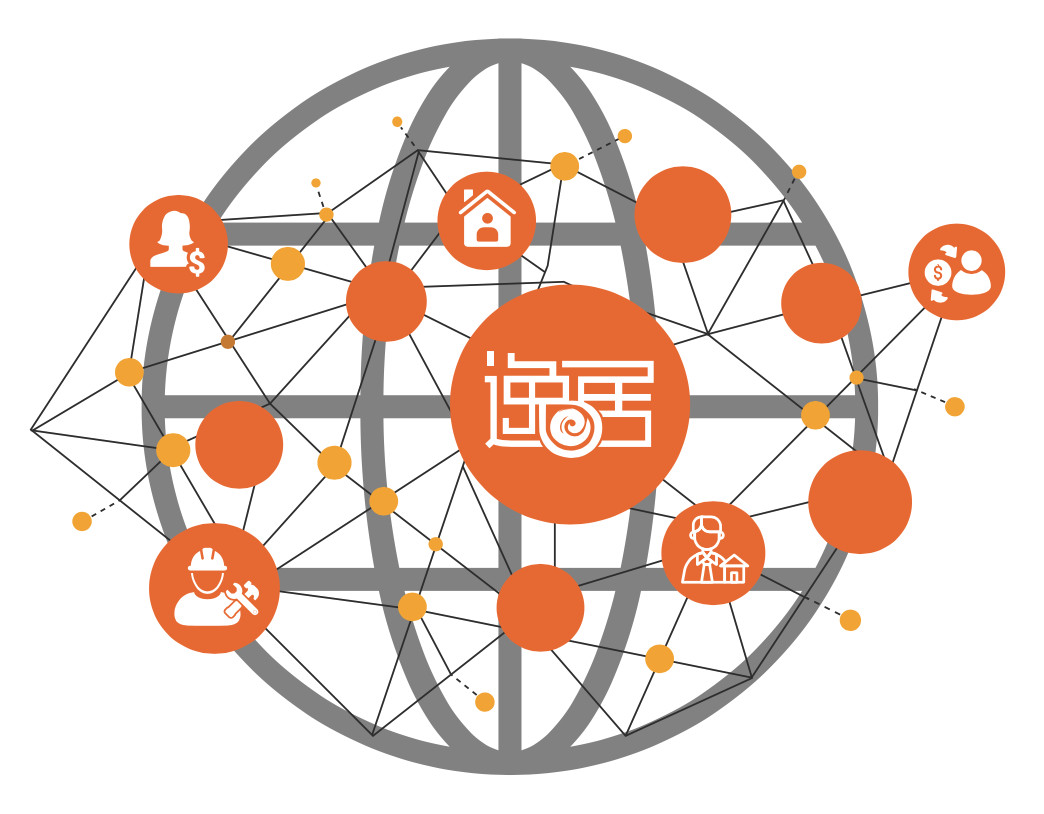 BUILD BRAND AWARENESS, EXPAND YOUR REACH AND GROW YOUR CUSTOMER BASE WITH YIJU
Marketing on YIJU helps you engage the burgeoning Chinese property and building community in New Zealand.
Reach over 30,000 high-value readers with YIJU
Property Investors / Owners
Professionals in Building, Construction, Trade Services, & other businesses servicing the property sector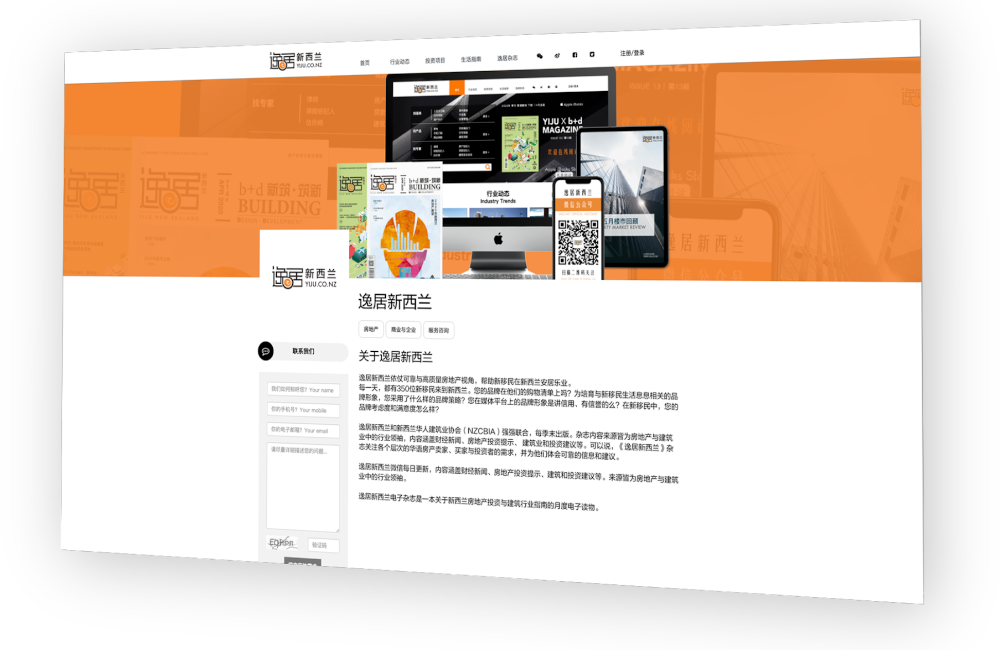 ESTABLISH YOUR BRAND WITH A FREE LISTING PAGE ON YIJU.
Build brand awareness and drive traffic from creating a free business listing.
PROMOTE YOUR BUSINESS
WITH YIJU INTEGRATED MEDIA SOLUTIONS

Wechat

Website

Magazine

E-Newsletter

E-Magazine

Event
WHY CHOOSE YIJU
Connecting the Chinese-speaking property developers / building & construction professionals / property owners and investors to a dynamic network of information,people and resources, YIJU delivers NZ property and building industry related information, news and insights in time with premium quality.
We add value with our contents
With editorial contents sourced from established industry partners and our original value-added analysis and insights, YIJU not only always keep the high-value audience coming back for more, but also add credibility to the brands we partner with.
We run a highly targeted platform
With our solid partnership with local industrial associations, such as New Zealand Chinese Building Industry Association, we attract high-value audience who are predominantly local Chinese property developer owners, investors and industry professionals They are eager to learn what's new in the market and are ready to invest.
We tell your brand message right
No more awkward direct translation! Our experienced local team will work with you to develop contents that resonate with Chinese audience and promote your unique selling proposition.
We take the hassle out of cross-cultural communication
We offer marketing strategy, written and video content, graphic design and digital marketing services. We can even create landing pages or complete websites to promote your property development and target the Chinese market.
We get your brand voice heard across channels
YIJU encompasses WeChat, magazines, e-magazine, newsletter and our directory website. Multiple touchpoints add breadth and richness to your campaigns.
We understand it is not easy to run a business
We understand it is not easy to run a business at this uncertain time and you want to make every marketing investment worth it! With that in mind, we created our super affordable marketing packages, so that you could have the chance to expand your reach while your business grow!
OUR PARTNERS